Wednesday, March 23, 2011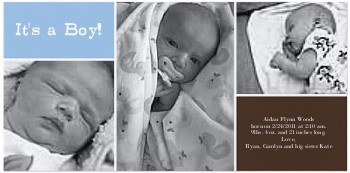 Mod Block Boy Baby Announcements

My first mailing of cookies! Yikes! I dropped them off and Fedex today and they are going all the way to Virginia! 4 dozen of them! I really hope they arrive safe amongst all the bubble wrap. Which leads me to thinking, does writing Fragile on a box really make any difference?
Oh, I wish I had a bee hive cutter, that would have looked so cute with this set.
Had a big wedding order last weekend! Cake pops, oreo truffles, 300 mini cupcakes, shortbread and sugar cookies. The only pictures I took were of the sugar cookies. And I was so pressed for time I barely got these pictures. Taking care of a newborn and crazy 2 year old made this all a fun challenge :)
Hawaii Honeymoon.